This is my first, non-required blog post.
Which might be telling of my slow, but certain, teacherly (and reflective) evolution...
I cannot contain my excitement over Prof. Anne Curzan's lecture yesterday. From a pedagogical standpoint, the lively (and evocative) discussion and upbeat attentiveness testified to the learning potential that exists within a classroom full of students.
And I learned a little something, too.
I'm not so skilled at the actual science of linguistics, but because I love puzzles and patterns, I have always been drawn to the art of our language-making, and text in its verbal (non-written) form. And I've never before made the connection that a verbal text (what we SAY) should absolutely be accepted in various styles, just like we accept it in written form.
Jane Austen, Malcolm Gladwell, Vacca & Vacca, that op-ed writer you can't stand...
All very different writing styles, and all published as acceptable, professionally written, literature.
In comparison, our verbal styles ("home languages") transcribed into written form, suddenly become incorrect and unacceptable. In need of remedy to be brought closer to a standard. I believe my blindness to the concept of subtle subjugation (which in its most effective form is ALWAYS subtle) through "correction of slang English" has resulted partly because my home language so closely resembles Standard English. This is my experience.
And now I'm thinking about things like...
...what does it mean when all news anchors, correspondents (and other media representatives) speak the same "standard" dialect on television? Does the media, that informs the people, really represent the people?
Perhaps there's a reason why it reminds me a bit of the skin-toned bandaids we buy at the store. Uh. That's not my skin tone. And I can think of many people whose skin tone is not that color either.
But in order to avoid being overly critical and soapbox-y, I want to just reiterate the power of a teacher to breathe vitality into any subject, and get their (his? her?) students to talk just as passionately as we did yesterday during Prof. Curzan's lecture.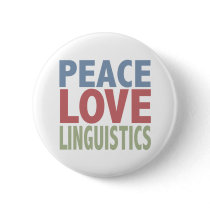 It was great sharing with y'all ("you all", for those whose heads just started spinning). Keep those questions and ideas coming. The more we think critically, the more souls (socially speaking) we can save.